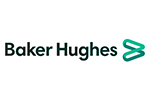 Baker Hughes
Baker Hughes, a GE company (NYSE:BHGE) is the world's first and only fullstream provider of integrated oilfield products, services and digital solutions. Drawing on a storied heritage of invention, BHGE harnesses the passion and experience of its people to enhance productivity across the oil and gas value chain.
 BHGE helps its customers acquire, transport and refine hydrocarbons more efficiently, productively and safely, with a smaller environmental footprint and at lower cost per barrel. Backed by the digital industrial strength of GE, the company deploys minds, machines and the cloud to break down silos and reduce waste and risk, applying breakthroughs from other industries to advance its own.
 People are a key part of our success and how we do business; hence, we invest in our 64,000+ employees in over 120 countries. Fostering a diverse and inclusive workforce is not just the right thing to do, but critical to achieving a competitive advantage.
Our location in Celle (near Hanover) is one of the main Technology Centers. Focus is on Drilling Services. There are more than 1600 employees from 50 nations on the campus working in research, technology, manufacturing, supply chain and certainly software. The software team develops new services in collaboration with our development teams. The Software applications we develop are used at different stages of the service delivery cycle, like planning, job execution, data processing, data visualization, tool testing, sensor calibration and many more.
​